Contact Us
Get in touch with us
Send us a message
Thank you for your interest in Discover Leadership Training. Please fill out the form below, and a Discover Leadership representative will contact you shortly. Be sure to click the down arrow button next to the "How can we help you?" section to choose a specific entry.
The Office
Head Office: 1115 Yale St., Houston, TX 77008
Running Cougar Ranch: 3878 Robichaux Road, Brookshire, TX 77423
Phone: (713) 807-9902
Fax: (281) 375-2039
Email: info@discoverleadership.com
Master Graduate Leadership Program
After completing this immersive, four-day retreat-style program, graduates are equipped with the leadership tools to fully maximize their potential, focus on positive outcomes and develop high-performance teams professionally and personally.
You will:
Be outcome focused & get sustainable results
Be the Game Changer in all your relationships
Thrive in challenging environments
Make powerful presentations
Increase team accountability
Accept personal responsibility to create the life you want
Ignition Leadership Program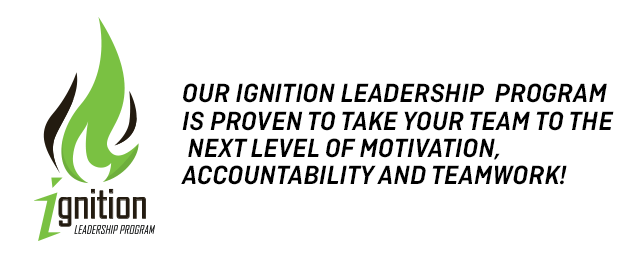 The Ignition Leadership Program is a 2 day, intense, experiential program that is focused on uncovering the under-utilized potential your team possesses. Through this eye-opening experience your team will become aware of game changing truths they were unaware of. After completing this immersive, two-day retreat-style program, graduates are equipped with the leadership tools to:
Fully Maximize their Potential
Focus on Positive Outcomes
Increased Accountability
Understand Others Better
Be the Positive Game Changer
Accept Personal Responsibility
Be Outcome-Focused
Produce Sustainable Results
Thrive in Challenging Situations
During surveys of graduates of Discover Leadership Programs, 99.9% stated that these programs were the most impactive and challenging leadership programs they had ever experienced.
Investment: $2049.99 (12 month payment plan is available, and you can attend after just one payment of $187.50)
Heart of a Samurai Leadership Program
By integrating the character traits of a Samurai Warrior, this two-day, adventure-based leadership development program will have you focused on realizing your BIG, Positive Outcomes. Armed with your own personal bushido, the Samurai's code of ethics, you will step powerfully to your next level. Every step of the journey will have you realizing more of your own potential. This class does not have a pre-requisite and is an excellent class to do with family, friends and co-workers.
You will:
Be Outcome-Focused & Get Sustainable Results
Become Aware of What You are Unaware of
Learn the Value of Being in the Moment
Gain an Advanced Understanding of Personal Responsibility
Learn How to Thrive in The Chaos
Heart of a Samurai Leadership Program - Couples
Most people wait for there to be a problem in their relationship before they see the need to work on the relationship. That means the focus is now on fixing something that is broken. We believe when you work on a relationship even when things are going great, it will lead to a partnership that is destined to succeed.
The Couples Heart of a Samurai Program will help you understand yourself better and teach you ways to change your approach to change your results in your relationship with your partner. The outcome of the Program is to develop the most supportive, effectively communicative, passionate, positive, intimate relationship ever.
You will be crystal clear after this experience that you do not need to make others wrong to prove that you are right and if you continue to wait for your partner to change in order for the relationship to change, the future of the relationship is predictable. As much as this Program develops the couple, it particularly improves the relationship the individual has with her/himself.
Game Changer Leadership Program
This two-day experiential training program utilizes a series of powerful videos featuring Mike Jones and is delivered by facilitators who have been certified by Discover Leadership Training. Newly trained Game Changers are people who positively transform every relationship and situation by accepting Personal Responsibility for their professional, relational, financial and physical wellness. Past Discover graduates will benefit from being reinvigorated and taking themselves to a whole new level. Anyone new to Discover Leadership Training will benefit by learning to disrupt the status quo and take personal responsibility for their lives.
Program Overview   Program Agenda
You will:
Learn to Live in The Chaos™
Unleash Untapped Potential
Focus on Positive Behaviors
Awaken and Empower Self
Become Outcome Focused
Thrive in Challenging Environments
Take Relationships to the Next Level
Organizations will:
Sustain a Higher Performing Team
See Increased Personal Responsibility
Realize Measurable Improvements Against Specific Outcomes
Have more Loyalty
See Higher Levels of Enthusiasm
Have Personal and Organizational Transformation
Read testimonials
View Class Schedule

Beyond Excellence Leadership Program
Beyond Excellence graduates are more focused, enthusiastic, self-confident and bold. This unconventional Leadership training program teaches participants integrity and the importance of doing what they say they'll do, when they say they'll do it.
You will:
Be Outcome Focused & Get Sustainable Results
Break Through Barriers to Succeed Academically, Professionally and Personally
Understand Yourself and Others Better and Build Stronger Relationships
Unleash Untapped Potential
Make Powerful, Confident Presentations
Accept Personal Responsibility for Choice
Cougar Quest Leadership Program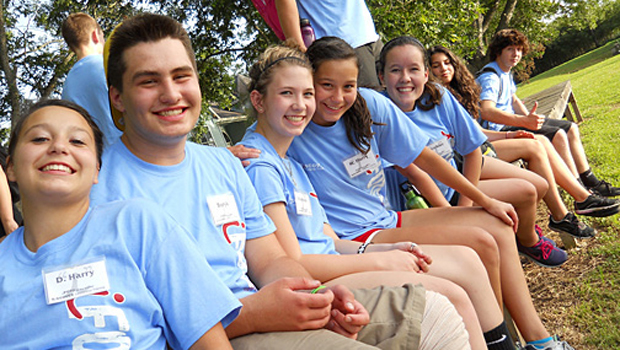 The Cougar Quest Leadership Program is a four day leadership development program for youth between the ages of 13 and 17, Cougar Quest utilizes classroom and outdoor learning experiences that challenge your teen to step out of their Comfort Zone and to live their potential, stay focused on Outcomes and accept Personal Responsibility for their choices.
Your teen will:
Be Outcome Focused 
Choose Positive over Negative
Breakthrough Barriers to Academic and Personal Success
Understand Themselves and Others Better and Build Stronger Relationships
Unleash Untapped Potential
Give Powerful, Positive Presentations
Accept Personal Responsibility
Call for more infomration: (713) 807-9902
Nominate a Friend or Co-Worker
The only way to attend Discover Leadership Trainings Master Graduate Leadership Program or Beyond Excellence Program is to be nominated. If you've been nominated, someone who graduated from one of these leadership development programs thinks you could benefit from it as well. It doesn't mean there is anything wrong, broken or needs to be fixed —being nominated is an honor they want to share with you. Have a general inquiry? Contact Us
Schedule an Interview
NOTE: Interviews times are available Monday-Friday 8:00 am – 5:00 pm central time.
Enroll In a Class